Another exciting day at the SRMTA conference!  There was much going on today, and I'm sure the teachers had difficulty deciding what to go see.
At Knox United Church, the morning began with Phoebe Voigts, who gave a great lecture:  Motivating Our Students.  A great topic for all teachers!  The photo is of the attendees warming up our voices.  Members of the Saskatoon Children's Choir were present to show us how it's done.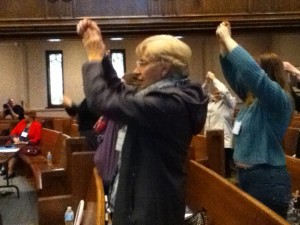 Following this at Knox, Mary-Lou Fallis and Peter Tiefenbach's first Masterclass of the day was: Performance Skills: Expression in Folk Songs and Contemporary Literature.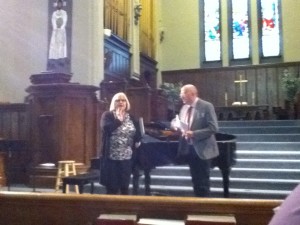 After lunch, we returned for another excellent Masterclass: Performance Skills: Expression in French and German Art Songs.